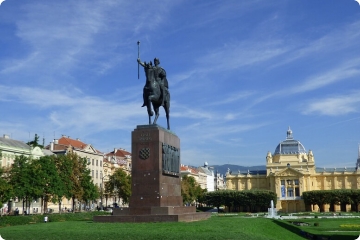 Zagreb has culture, arts, music, architecture, gastronomy and all the other things that make a quality capital city – it's no surprise that the number of visitors has risen sharply in recent years. Croatia's coastal attractions aside, Zagreb has finally been discovered as a popular city-break destination in its own right.
Visually, Zagreb is a mixture of straight-laced Austro-Hungarian architecture and rough-around-the-edges socialist structures, its character a sometimes uneasy combination of the two elements. This small metropolis is made for strolling the streets, drinking coffee in the permanently full cafes, popping into museums and galleries, and enjoying the theatres, concerts and cinema. It's a year-round outdoor city: in spring and summer everyone scurries to Jarun Lake in the southwest to swim or sail, or dance the night away at lakeside discos, while in winter Zagrebians go skiing at Mt Medvednica (only a tram or bus ride away).
Source: www.lonelyplanet.com
Tags:
Transfer services Croatia
Through our online booking you can make a reservation. If you select the return trip, you will get a discount.
Book your transfer now!