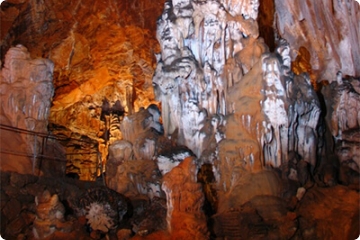 Paklenica National Park consists of two torrent gorges. The Velika (big) Paklenica & Mala (small) Paklenica, which runs parallel to one another. This wilderness is within reach as a day trip from many of the coastal towns of the Adriatic, and it also makes a perfect place to spend a few days.
Do pack on your comfortable shoes if you plan to visit this national park, with 150 kilometers of trails and paths to explore, you'll need them. The various trails are suitable to those who like a slow easy walk, all the way through to serious hiking trails.
The Park is not just for hikers; it also attracts mountain climbers. Paklenica this year will hold the 15th annual International climber's meeting as well as a speed climbing event.
If you're up to walking two hours along a mountain trail, you'll be able to take a guided tour of the Manita Peć Cave. This cave is 175-meters-long and is divided into two halls filled with gorgeous stalagmites & stalactites.
Transfer services Croatia
Through our online booking you can make a reservation. If you select the return trip, you will get a discount.
Book your transfer now!